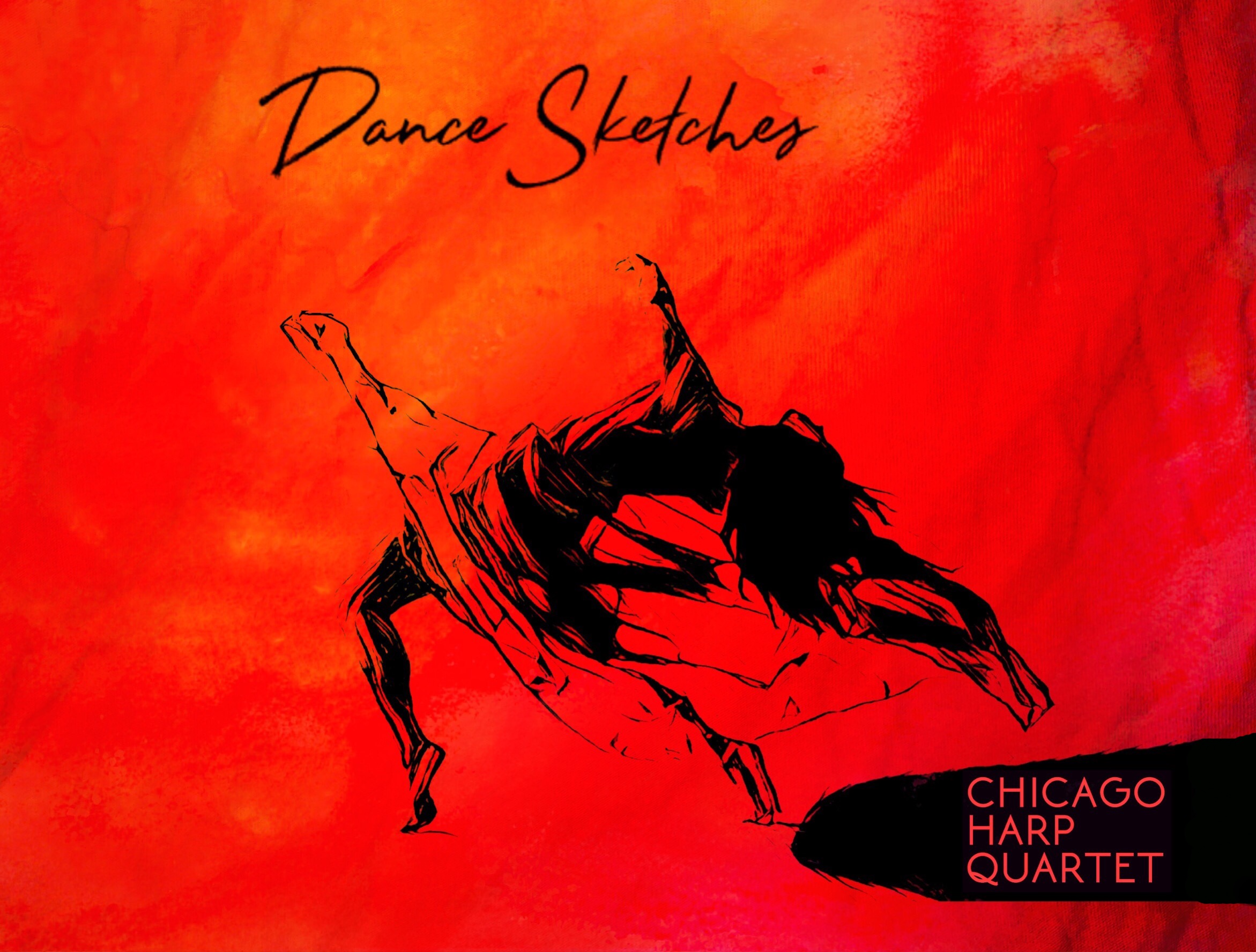 Dance Sketches,
a new album by the Chicago Harp Quartet
We are excited to announce the release of our second full length album "Dance Sketches"! This CD took a lot of hard work and we are proud to announce that it is comprised of almost all original works written for Harp Quartet (plus a few of our most favorite arrangements). This exciting CD includes music by Richard Bissill, Bruce Broughton, Manuel DeFalla, Léo Delibes, Franz Liszt, Alfredo Rolando Ortiz, Paul Patterson, and Vincenzo Sorrentino.

This is a huge achievement for us and for the harp community. Five years ago, this type of CD would not have been possible. Since our foundation, the repertoire for our unique ensemble has grown tremendously, providing us with the opportunity to record some wonderful original harp quartet music.

This CD is entirely self-produced. You can imagine this is an extremely expensive endeavor. If you'd like to get involved to help support the CD, or future projects please get in touch or simply go to our donate page. chicagoharpquartet.com/donate
 
Dance sketches is available via our website for a physical CD.
You can also find Dance Sketches on itunes, Amazon and spotify.